Whether you're wanting to feel more confident about your smile or have picture-perfect teeth just in time for holiday photos, there's one thing that's clear: A whiter smile is for people of all stages and walks of life-and we're happy to welcome you into our care.
So, if you're a young adult or parent who's ready to put their oral health first, or stepping into your golden years and seeking rejuvenation, we're here for you.
Here are a few reasons you might want to consider a teeth whitening visit with us soon.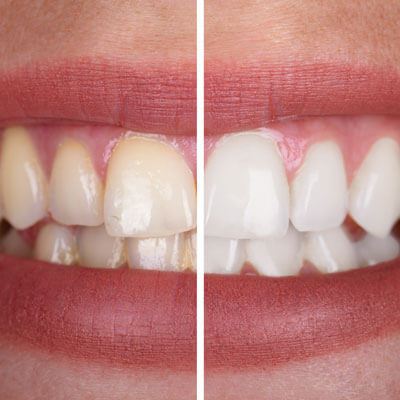 1. We're emerging from our "at home" lifestyle. Many of us were spending more time at home and in front of our computers in 2020. As restrictions ease we're all returning to our daily lives -which means your teeth are on full display. If you're feeling self-conscious about showing off your smile, we can help!
2. You've neglected your smile for a while. We get it-kids, jobs and life happens-and it can move pretty quickly. Daily coffees, teas and dark coloured drinks can stain our teeth over time. Instead of feeling like your smile is too far gone, simply book a visit with us for a quick whitening appointment. Our Zoom! in-chair service allows you to achieve a brighter smile in just one hour.
3. You're ready to do something just for you. Let's face it-times are stressful! We can all use some self-care and a pick-me-up here and there. Teeth whitening is the perfect way to boost your confidence and treat yourself.
Ready to Book?
We'd love to help you unlock your brighter smile. If you're ready to learn more or book your whitening visit, contact us today to do so.
Don't forget-we're currently running a special holiday promotion to a whiter smile-learn more here and schedule your visit to lock in one of our best prices ever.
We look forward to seeing you in the practice soon!