Porcelain Veneers in Falcon
Crafting Exquisite Smiles at Stender Dental Studio and Mandurah
A beautiful smile can open doors to improved self-confidence and a lasting first impression. Dental veneers from Stender Dental Studio are just one of the many cosmetic dentistry paths for Falcon community to consider when it comes to achieving the new appearance that you're looking for.
The Design of Dental Veneers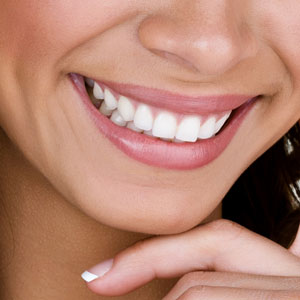 Most people are familiar with dental crowns, which cover the entire tooth above the gumline. A veneer is like a partial crown than only covers the front surface of a tooth, which is visible when you smile. As such, it serves an aesthetic purpose rather than a restorative one.
Crafted from high quality, durable porcelain, dental veneers provide consistent brightness without the risk of darkening over time. You can select the size, shape, contour and exact shade of your own preference.
Our artistic dentist uses several veneers side by side to mask the appearance of
Crooked or crowded teeth
Irregularly shaped smiles
Chips, gaps or uneven teeth
Chronic tooth discoloration
What to Expect During Veneer Treatment
Your initial veneers appointment will consist of a consultation to discuss the goals for your smile. If veneers are appropriate, we will schedule you for two treatment appointments.
First: Dr Stender gently prepares your teeth by removing a thin outer layer of enamel, taking a digital impression, then placing provisional veneers over your teeth to prevent any sensitivity.
Second: You return to our studio to have the provisional veneers removed and the permanent ones bonded into place. It will seem like you almost instantly have a brand-new smile looking back at you in the mirror.
Frequently Asked Questions
Which type of veneers do you recommend?
Porcelain dental veneers tend to be most appropriate for multiple teeth, optimal aesthetics and the highest level of durability. When only one or two teeth are involved or costs are a primary issue, composite veneers may be a better choice.
Do I qualify for dental veneers?
Veneers are best for teeth that are healthy and completely free of tooth decay or gum disease. A brief exam will determine whether or not you are a candidate for this cosmetic treatment. Active areas of infection will need to be treated and stabilised prior to placing any type of cosmetic restoration.
How long do veneers usually last?
Most veneers last at least 10 years with good home care and maintenance. We recommend wearing a nightguard to prevent any chips due to teeth grinding. Daily flossing is also essential. With excellent care, it's not uncommon to see veneers last as long as 15 years.
Veneer costs depend on two factors: the type of veneers you're getting (porcelain or composite) and the number of veneers you need. Some people only need six veneers, while others do better with 8-10. During your evaluation, we can discuss the needs of your smile and provide you with a complimentary treatment plan with itemised pricing.
Are there alternatives to veneers?
If you don't qualify for veneers due to tooth damage or decay, a full-coverage porcelain crown may be more appropriate. Some people may also respond well to a combination of Invisalign® and teeth whitening. We'll discuss available options (and their benefits) so that you can select the one most appropriate for your needs.
Improve Your Smile
Combined with other cosmetic dental treatments like teeth whitening or short-term orthodontics, dental veneers are an essential step toward crafting a gorgeous smile. Contact our studio today to schedule a private consultation.

Dental Veneers Falcon serving Pleasant Grove, Wannanup, Bouvard, Port Bouvard, Dawesville & Mandurah
08 9534 3800